Our Memory Care services are thoughtfully designed to provide a nurturing and safe haven for individuals who require specialized attention. Here's an in-depth look at how we go above and beyond to enhance the lives of our Memory Care residents:
Personalized Care Plans
No two individuals are the same, and this principle forms the cornerstone of our approach. We create personalized care plans that take into account each resident's unique needs, cognitive abilities, preferences, and daily routines. Our team works closely with residents and their families to ensure that their specific requirements are met, fostering a sense of familiarity and comfort.
Compassionate and Trained Staff
Our dedicated team members are not only highly trained but also deeply compassionate. We understand that providing Memory Care goes beyond the physical aspects of care; it involves emotional support and genuine companionship. Our staff is committed to forming meaningful connections with our residents, providing both care and friendship.
Engaging Activities for Cognitive Stimulation
We firmly believe in the power of engagement and stimulation to maintain cognitive abilities. Our robust activity programs are designed to challenge and inspire our Memory Care residents. These activities include memory-enhancing games, art and music therapy, gardening, and more. Our goal is to keep residents mentally active, boost their self-esteem, and promote a sense of accomplishment.
Creating a Secure and Comfortable Environment
We understand the importance of safety for residents dealing with memory challenges. Our homes are equipped with secure entrances and exits, minimizing the risk of wandering. At the same time, we have created comfortable and inviting living spaces that foster a sense of belonging and peace.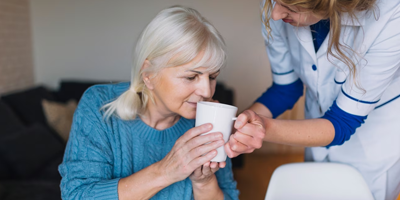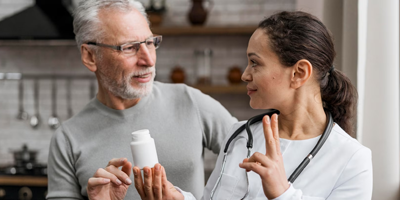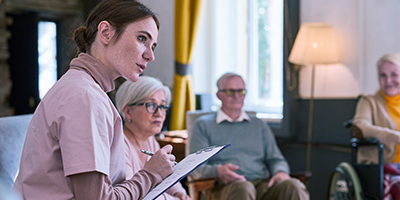 Nutritious and Delicious Meals
Proper nutrition is essential for overall well-being, and it's no different for our Memory Care residents. Our culinary team prepares nutritious and delicious meals that cater to the dietary requirements of our residents. Mealtime is not just about sustenance; it's an opportunity for socialization and enjoyment.
Family Involvement and Communication
We consider families to be an integral part of our residents' lives. Regular communication with loved ones is encouraged, and we provide opportunities for family members to be actively involved in their loved one's care. We believe that maintaining these connections is vital for the emotional well-being of our residents.
A Community of Respect, Dignity, and Belonging
At Our Assisted Living Homes, our mission is to create a community where every resident, especially those in Memory Care, can thrive, feel valued, and continue making cherished memories. We understand that memory-related conditions can be challenging, but we are here to provide the support, care, and understanding needed to navigate this journey.
Choosing Memory Care at Our Assisted Living Homes means choosing a place where compassionate care meets a commitment to enhancing the quality of life. It means unlocking a world of possibilities for your loved ones, where their dignity and well-being are at the forefront of everything we do.